City Brand (CI)
Home
About Taebaek
Symbols of Taebaek
City Brand (CI)
Always Taebaek
" Always Taebaek" is a universal, positive and compressive meaning to bring a sense of closeness by emphasizing Taebaek that stays with people. It means that a visitor who came to Taebaek once will return, fascinated by Taebaek's natural sceneries and tourist attractions.
"Always" also implies that Taebaek is the perfect vacation spot in Korea by providing ideal environment for experiencing an urban environment for all year around.
In other words, people can enjoy the best experience in all four seasons of cool summer, beautiful winter as well as spring and fall gifted by the elevation of 700 in Taebaek as the center of sports leisure.
It also connotes that Taebaek is fulfilling important functions as the central city of the southern Gangwon because all roads lead to Taebaek (All + Ways), and it symbolizes eternity (Always: eternal) of Taebaek with possibility of sustainable growth.
This reflects the determination of Taebaek to call itself as the core city of Gangwon-do.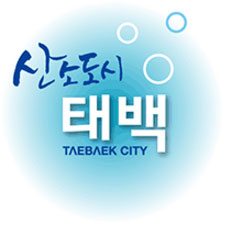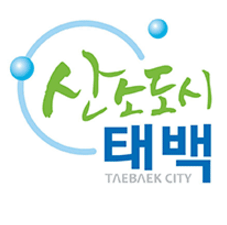 Taebaek, a Clean City
A bio environmental-friendly city with the largest amount of resources represents a society with abundant job opportunities, a city with green nature, and a city of alpine leisure sports in Korea.